The DofE programme was founded in 1956 by HRH Prince Philip, Duke of Edinburgh, husband of Queen Elizabeth II of Great Britain. Hence the name The Duke of Edinburgh's International Award. Kurt Hahn, a German educator who promotes experiential learning, and Lord Hunt, who, among other things, led the first successful expedition to the summit of Mount Everest, were also involved with him in designing the programme. The programme has been running in the Czech Republic since 1995.
The programme was created in the UK as a means of encouraging the self-development of young boys. It was, and still is, for everyone, regardless of background, physical ability, skills or interests. As early as 1958, it was opened to girls and began to spread around the world. In 1988, The Duke of Edinburgh's International Awards Association was established to support the operation of the programme in countries outside the UK.
Thanks to the DofE, young people are discovering their place in this world.
The international prize was brought to the Czech Republic by the first Republican golf champion, Lady Luisa Abrahams. In the year 1995 under the auspices of the Ministry of Education, Youth and Sports, the programme was launched under the name EDIE in 30 institutions, mostly secondary schools. A year later, a national office was established. In 2013, with the change of the name of the programme to the Duke of Edinburgh International Award, a new National Office was established, based in Prague. We were the first country to adopt a new visual identity for the programme and this move was supported by Prince Edwardthe youngest son of Prince Philip, the founder of the programme. Prince Edward is also Chairman of the Board of Trustees of The Duke of Edinburgh's International Award Foundation.
The DofE programme is also supported by prominent Czech personalities such as adventurer Jakub Vágner, mountaineer Klára Kolouchová, fashion designer Tatiana Kovaříková and Next.
Thousands of young people have already been through the programme and the number is growing. That's why the DofE National Office has been renamed the DofE National Centre in 2019.
In 2019, 5,000 participants were dedicated to the program. The Duke of Edinburgh's Gold, Silver and Bronze Awards were awarded to 750 successful graduates.
Duke of Edinburgh International Award is a global programme that operates in more than 130 countries. As a result, the Czech National DofE Centre participates in international events and leader exchanges. The Duke of Edinburgh's International Award, Czech Republic, o. p. s., is licensed to deliver the DofE programme by The Duke of Edinburgh's International Award Foundation. This is based in London and ensures the quality and expansion of the programme worldwide. For more information visit the website www.intaward.org.
Founders of the DofE programme
Prince Philip
His Royal Highness Prince Philip, Duke of Edinburgh
Duke of Edinburgh and husband of Elizabeth II.
In 1956, together with Kurt Hahn and Lord Hunt, he founded the DofE
Prince Philip: "When the program was test-launched in 1956, no one had much idea what it would become. However, it was a very quick success and since then the DofE has continued to expand around the world."
more about the history on the website of the world's DofE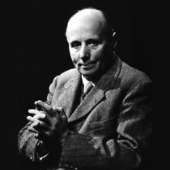 Kurt Hahn
educator and politician
German educator and politician
emigrated to Great Britain because of his Jewish nationality
promoter of experiential pedagogy
founder of many educational institutions
author of the content of the whole programme
Lord John Hunt
First Director of the DofE
British Army officer, mountaineer and special forces instructor
leader of the first successful expedition to Mount Everest (1953)
Queen Elizabeth awarded him a baronetcy for his services in the field of work with young people